Multifunctional cremation container
Presentation of
the moulded wood alternative cremation container
The cremation container allows grieving families to have a last moment of contemplation just before the cremation process. More stable and functional than other alternative containers available to date, the multifunctional funeral tray was designed and produced by Concept.
The most reliable and versatile cremation tray in the industry
An ecological manufacturing for a sustainable development
Metal and plastic free, guaranteed. Thanks to its unique molding process, this waterproof monocoque is certified by the Green Burial Council. Its innovative design not only allows for significant savings in the amount of space it requires for storage, it also helps reduce the use of fossil fuels needed for cremation.
Designed to meet real needs
Its bi-directional engineered molded wood design provides strength and rigidity up to 600 pounds. Its width allows the transport of 2 trays side by side in a caravan type vehicle. Handling of the multi-functional cremation container was facilitated by the integrated ergonomic handles. There are handles at each end and on each side. It is possible to store 80 units in a space of only 2.5 X 7 feet. Ideal for rental caskets.
Alternative container technical specifications
Height without cover
3 inches
Height with cover
15 inches
Maximum capacity: 600 pounds
Certification: Green Burial Council
Currently in the process of being approved as an Organic product by the USDA
Export Compliance: IPPC-ISPM 15
Sanitation: 350o F during the molding process, listeria free, no contaminants
Moisture content: At manufacturing 3%.
Container Composition: Resin and hardwood and softwood fibers
Lid composition: 90% recycled single flute cardboard
Multifunctional: Direct cremation, Private viewing, Tray for rental caskets
Available accessories: Pillow, padded bottom, fabric set for rental caskets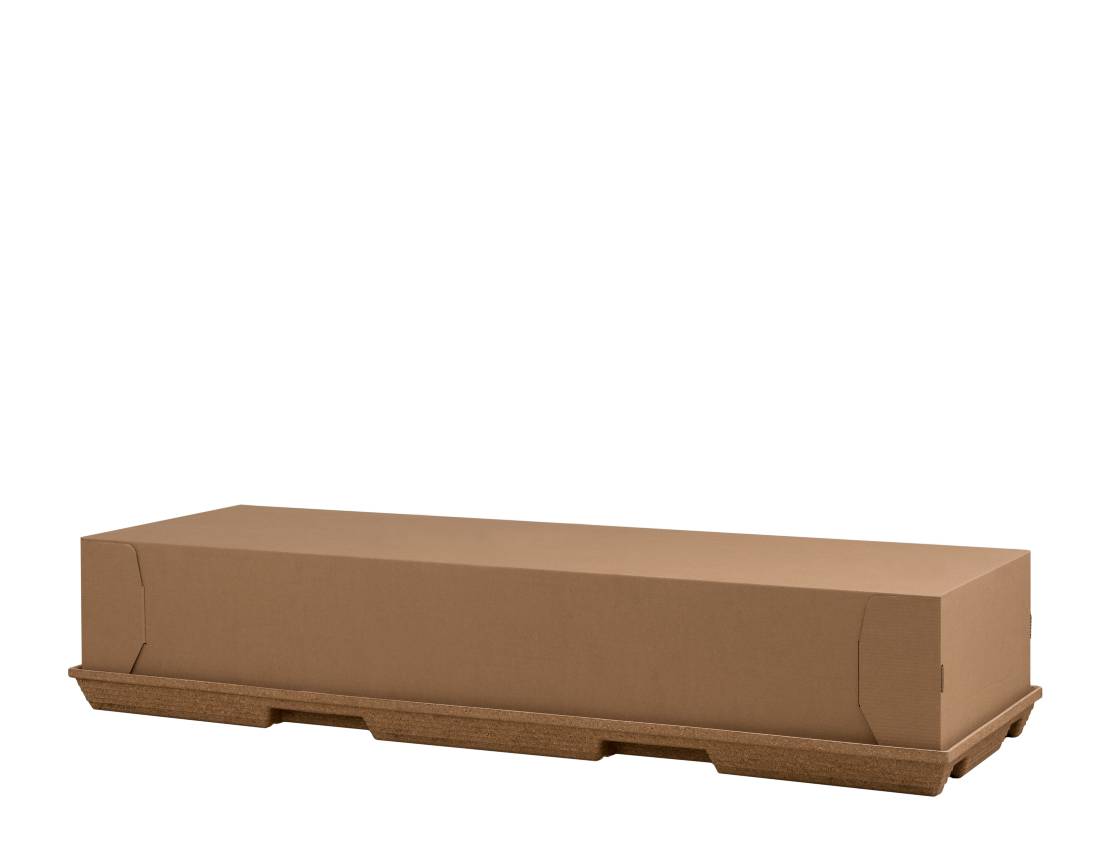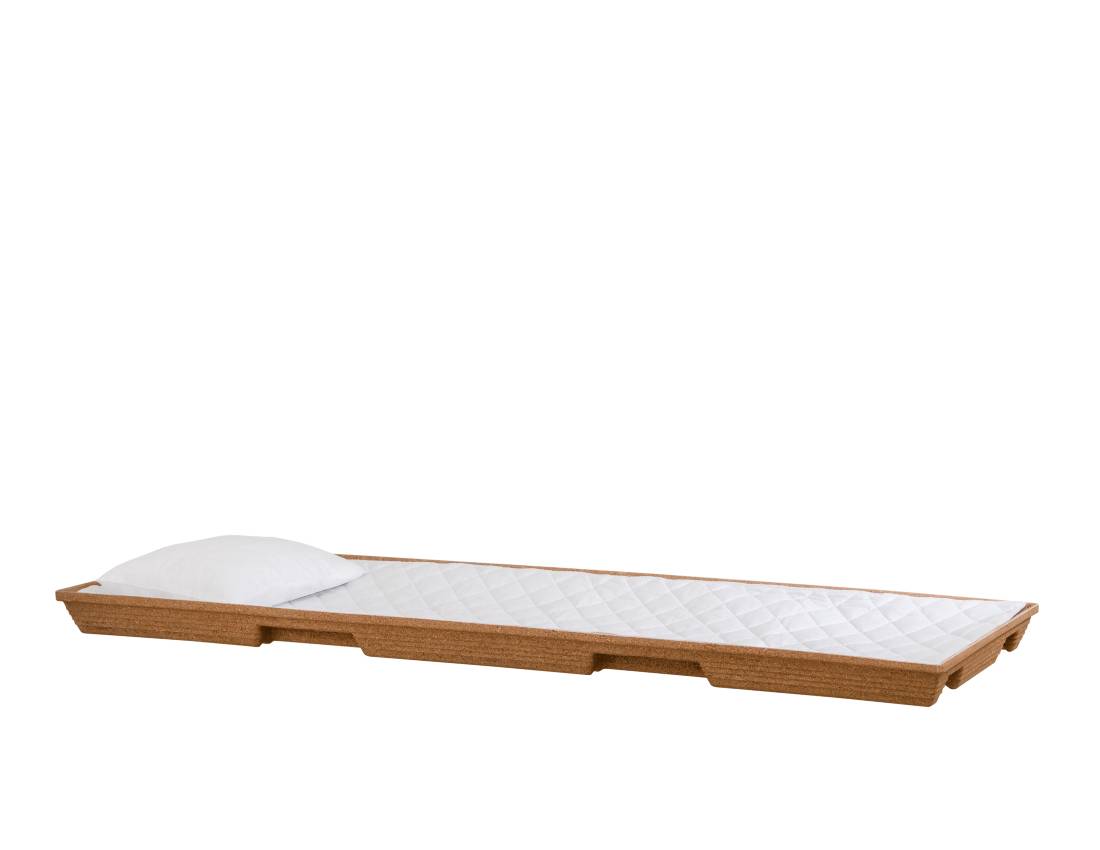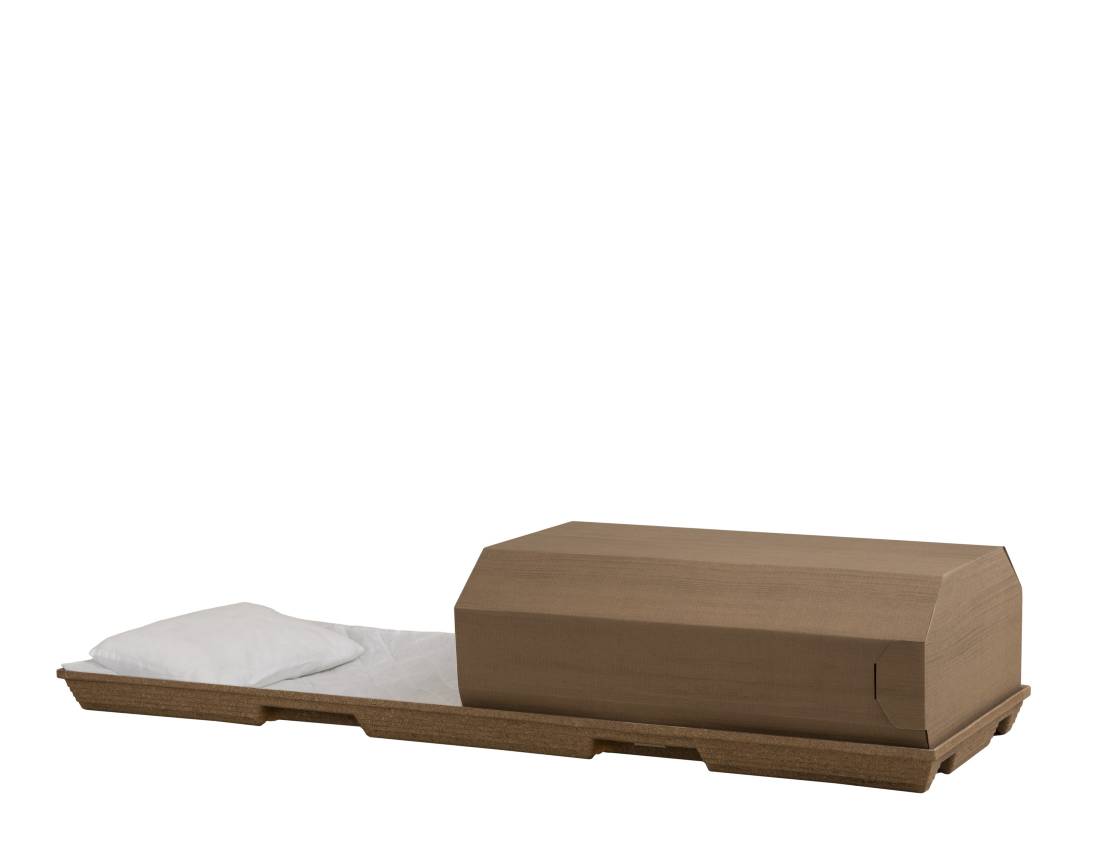 Testimonies
We have been a customer of Concept for over 15 years. During these years, we have enjoyed unparalleled support from this supplier. Their products are well received in our market and our customers are very satisfied with the caskets as we can offer them at an excellent price/quality ratio. Over the past two years, our business relationship has grown and Concept has become a true partner. They have even suggested a way to reduce their shipping costs while increasing the quantity of caskets for each delivery. And they even visit us on occasion to discuss any details and help us improve our product lines. Based on this business relationship, we recommend Concept Caskets as an outstanding supplier. Sincerely,